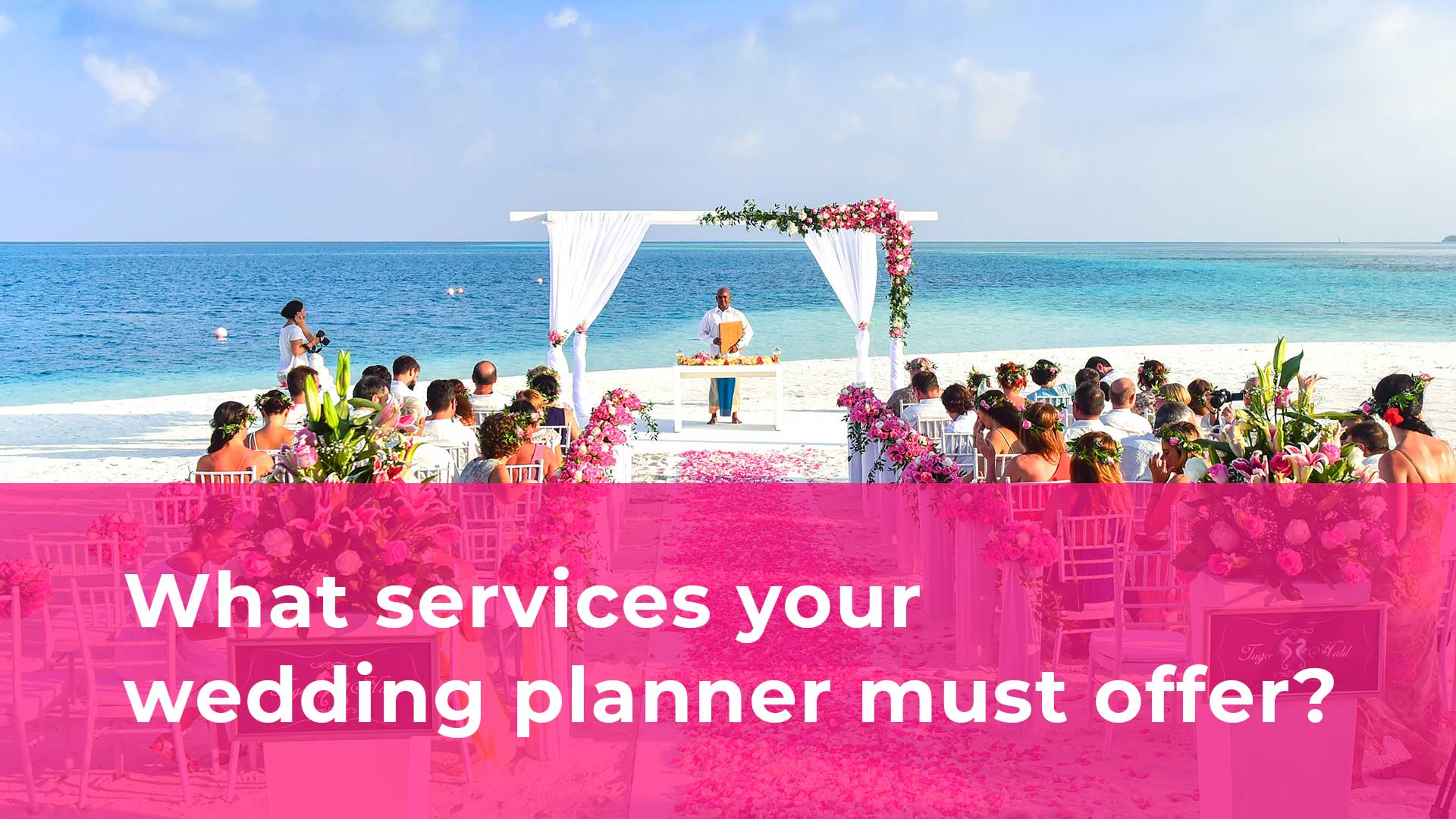 Every couple wants to have a perfect big day, but no one has such extra time to organize everything. You need to be extraordinarily creative and expert to throw a perfect event. In such circumstances, we present you the best solutions. At this moment, wedding planners jump into the scene.
Wedding planners will cover every little aspect of your dream wedding. You don't need to worry about things that bother you when you have a professional destination wedding planner by your side.
Most the couples even don't know about the duties of wedding planners and how they can entertain you on your big day. We have a comprehensive article to guide you about the most important services offered by wedding planners.
Do you know why Exa Wedding is the number one choice of every couple? It is not just about the packages, but the great services provided by Exa Wedding at the most affordable rates. Let's have a look at some of the amazing features:
Ideas and Concepts
We all have ideas and dreams about destination wedding but we don't know how to turn these ideas into reality. A wedding planner can do this job for you. They have the right knowledge and connections in the market to manage everything for your wedding.
Planners can suggest best plans for your wedding and can keep things under your budget. They are responsible for planning and making arrangements for the complete event. Exa Wedding is the trend setters in the Indian wedding industry and we keep introducing new trends and lead the way.
Videography and theme planning
Themed weddings are not just trending in foreign countries but in India too. Are you planning for a themed wedding based on your favorite show? Do you want a stage like Game of Thrones? We have got it covered for you. We can arrange themed weddings and video coverage of your event.
Hiring a professional video and photographer is a big deal. We provide every service that can make your event successful. Professional and trained team of video and photographers will capture each and every moment of your wedding.
Stylist and Car Provider
Most of the wedding planners don't offer these two main services, but at Exa Wedding, we have professional stylists for every event. Either you want perfect look for Barat or Mehndi; we make sure you are the most beautiful person in the room.
Arranging a beautiful and stylish car, to match your personality, is the responsibility of Exa Wedding. We have fleet of super luxury cars and we can arrange full transportation for your event.
Destination Scouting
Do you want to get married at your dream destination? Getting married at a peaceful beach can be the dream of many couples but arranging such things is very difficult. Destination wedding planners can help you to find a perfect venue and arrange your event.
It is harder to book your favorite spot in bigger cities. You cannot make these arrangements on your own. Hiring a wedding planner can take the stress out in such cases. Exa Wedding can arrange anywhere in India and you just need to fix a meeting with our team to get started. We can assure you that people are going to remember your event for a long time.
Budget Management
You may think that hiring a destination wedding planner is an expensive deal but it the reality; it can help you to keep things under control. Dealing with different vendors can cost you a handsome amount and things can get really messy. The best strategy is to hire a wedding planner to manage your budget.
Planners have connections in the market and they know how to find a perfect fit for your job. They can make arrangements in the lower budget with better quality.
Activities to Entertain Guests
It is hard to keep your guests entertained and happy at such big events. Wedding planners can come up with awesome ideas to entertain your guests. A professional DJ can make your guests to come and join the dance party.
Having photo booths at the wedding events is the new trend and wedding planners are offering these services too now a day. Exa Wedding's team will never let them feel bored. We will engage them in interactive activities and much more entertainments. That's what people love about us.
Full Services Packages
You can hire a wedding planner for a specific goal in mind or you can hire him to take control of everything. You just need to pay his bills and he will take care of everything ranging from sitting plans to the departure of your guests.
Exa Weddings' professional team is best known for destination weddings and can offer you the best possible deals for your big day. We have full services packages and customized packages too. Get in touch now to plan your wedding with your ideas and our recommendations.