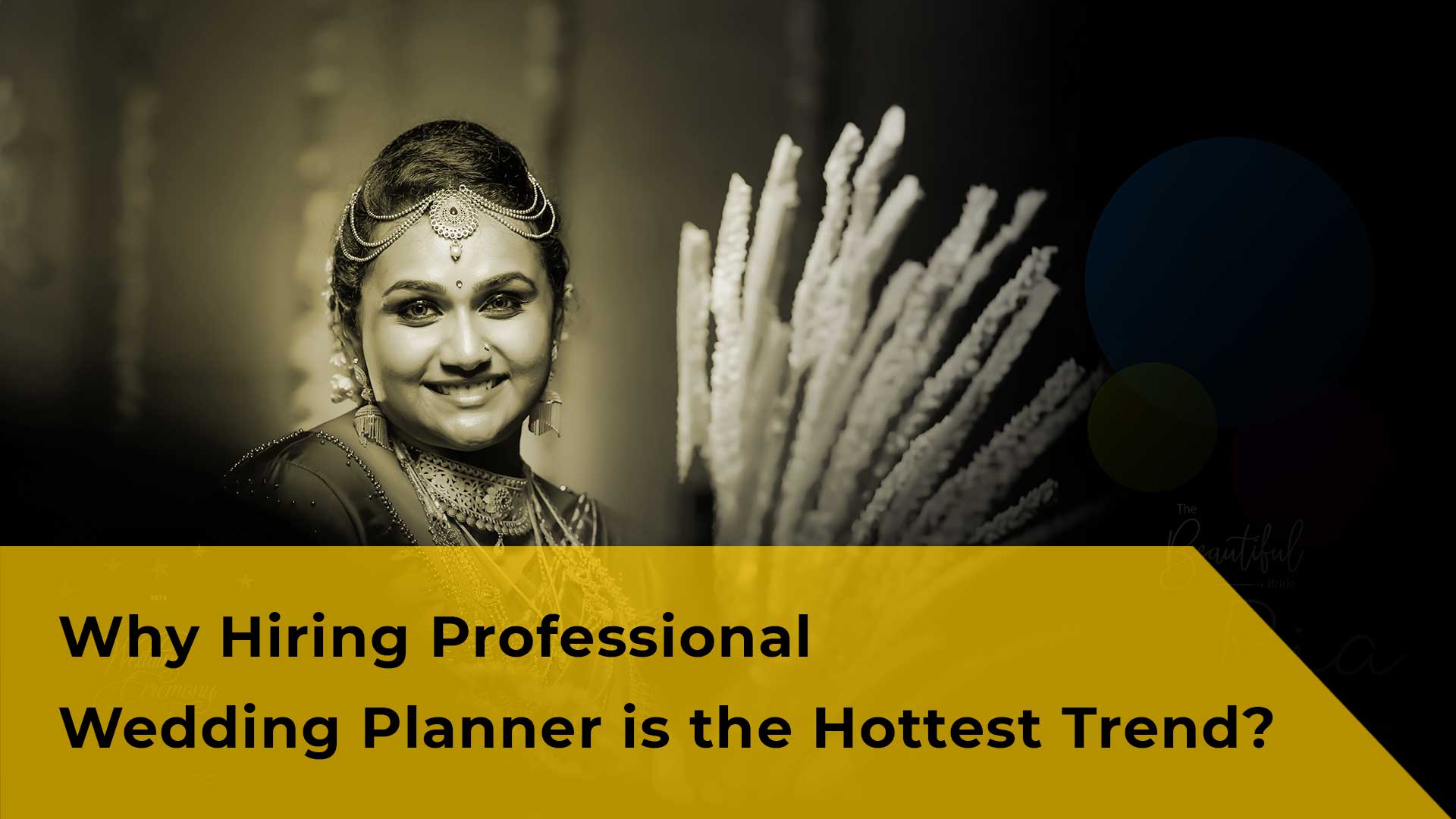 Do you think that a wedding planner just decorates the stage and takes care of sitting plans? We have some misconceptions about wedding planners. The wedding is the most important and delightful event in someone's life. A wedding planner is responsible for making your event the sweetest memory of your life.
We want perfection even in our little tasks so can you imagine any mismanagement on your big day? This day can be hectic for the whole family and the bride & groom too. Just for fun experience, ask the groom for any decision. He will surely reply "I don't have any idea".
Kerala Wedding Planners
You probably have many ideas for your big day but don't know how to make them perfect. At this moment, having a professional wedding planner on your side can save your day. Just imagine you want to get married at your favorite spot on the beach or a religious wedding at Guruvayoor.
Do you have enough time to manage everything for this destination wedding? No, as you have a lot of other responsibilities too. So book your appointment with a Destination wedding planner right now! Yes! You can plan to have your wedding anywhere with a professional destination wedding planner in Kochi.
A wedding planner can take care of everything from making lists of guests and entertaining your guests on arrival. It involves a lot of nerve wrecking management and many important decisions.
Destination Wedding Planner In Kerala
No doubt, a destination wedding is the dream of every couple .But it is not as easy as it seems. You can make your moment a fun experience by hiring Destination Wedding Planner from Exa Weddings.
We have arranged many destination weddings in Kerala and all over the country. The expert management team at Exa Weddings does not deal you just as a client but our most important responsibility too. Happy customers and sweet weddings are our motives.
Throw Perfect Wedding
Let's have a look at some important factors involved in a typical wedding. You need to:
Hire a decorator
Arrange flowers
Manage sitting plans
Arrange venue
Entertain your guests
Arrange a professional DJ and sound system provider
Believe me, it is not easy to manage all of these on your own special day, but still we want it all! I have a better and economical solution.
What about hiring a Destination wedding planner to plan your perfect Kerala Christian wedding event? Don't you feel that he can do this job in a better way as he already has connections with every involved factor? You have to make use of the services that is offered by the best event management companies in Kerala.
A wedding planner will decorate your stage and venue; he will be responsible for arranging DJ and sound system. In simple words, paying a reasonable amount can bring you peace of mind on your big day.
Stress Free Management
You don't need to spend millions on a wedding when you can have same management in lower budget. Weddings are becoming more expensive as families don't know how to manage things in such stressful environment.
The positive feedback from our clients at Exa Wedding encourages us to do even better. Your satisfaction is our real success. We create the best suited packages for you. This makes us the best wedding planner in Kochi and Kottayam.
Budgeting and Event Management
Indian weddings are the most entertaining event in the world. We have so many traditional ceremonies like Mehandi and other lovely event. We can figure out these things for you and can manage things at best possible budget.
Either you need a stylist for your Mehandi or a luxury car services to make your event memorable, Exa Wedding have contacts in every filed. Just let us know about your needs and we will arrange everything for you.
One Stop Solution
You don't need to visit each and every vendor for different arrangements. You can save your time that you were going to waste with DJs and videographers. Exa Wedding arranges car services, video and photographers, stylists and even a themed wedding for you.
Hiring the best wedding planner in Kerala is just like subscribing to an offer that has every feature that you can desire for. To meet all your needs, EXA weddings has professional team in every domain of Indian wedding.
Better Interaction with Guests
It is the wedding planner's duty to make your event successful with professional management. You can spend more time with your family and guests, instead of yelling at staff.
Exa Weddings has hundreds of satisfied customers in their portfolio and making your events a fun-filled memory for a long time.
Get in touch with Exa Weddings for destination weddings in Kerala.